Rhizarthrosis
Normally cartilge covers the end of the bones to allow pain-free movement. In osteoarthritis or "degenerative arthritis" the cartilage layer wears out, resulting in direct contact of the joint and producing pain and functional deformities.
Treatment
Arthritis medication
Splinting
Steriod injections ( every 3 month )
Surgery if symptoms can not be controlled by non-surgical treatments
Surgery is the only definitive treatment for persistent symptoms and functional difficulties because of deformities.
There are several options available and some controversy as to which is best.
My standard procedure is the TRAPEZIECTOMY:
Complete removal of the trapezium bone.Some surgeons fill the gap but there is no evidence that this improves the outcome.
The operation is usually performed ambulatory under regiona or general anaesthetiv.
The hand will be covered by a small splint for 4 weeks and afterward physiotherapy will be started.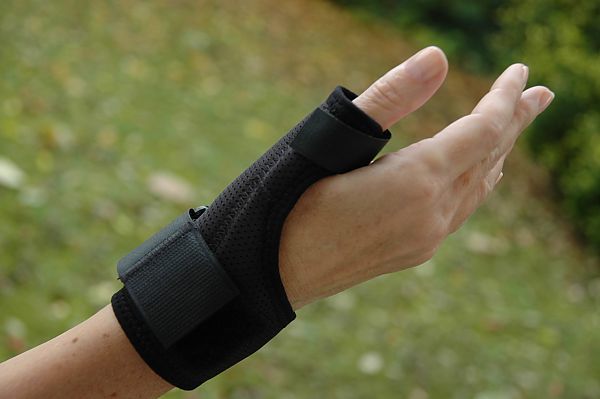 Splint after operation